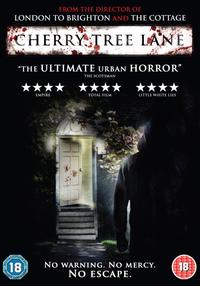 Cherry Tree Lane je urbani britanski horor/triler koji je režirao i napisao Pol Endru Vilijems (London to Brighton, The Cottage).
Majk i Kristin su uspešni bra?ni par. Dok se spremaju za standardnu ve?eru sa vinom, televizijom i bra?nim neprijateljstvom niskog intenziteta zvono na ulaznim vratima ?e sve promeniti. Ispostavlja se da je njihov sin Sebastijan u sva?i sa nekim lokalnim de?acima koji su spremni da kampuju ispred ku?e dok se Sebastijan ne vrati. Rezultat je drama sudara kultura, sirova, otkrivaju?a i napeta.
Cherry Tree Lane je premijerno prikazan u junu 2010. na filmskom festivalu u Edinburgu. Kriti?ari su ga do sad ocenili kao pristojan karakterišu?i ga kao umereno napet i naglašen dobro razvijenim prikazom slojevitog društva, kao i solidnom glumom.
---
Info:
---
Naziv: Cherry Tree Lane
Žanr: Krimi | Triler
IMDb rejting: 5.4/10 (210 glasova)
Režija: Paul Andrew Williams
Igraju: Rachael Blake, Jennie Jacques, Tom Kane, Tom Butcher, Sonny Muslim
---
Trejler:
---
---
Skini:
---
Naziv: Cherry.Tree.Lane.2010.DVDRip.XviD-RUBY
Trajanje: 77 min
Veli?ina: 700 MB
Video: Xvid – 640 x 272 – 1176 kbps
Audio: MP3 2.0 – 129 kbps VBR
Rapidshare:
http://rapidshare.com/files/423831844/Cherry.Tree.Lane.2010.DVDRip.XviD-RUBY.part1.rar
http://rapidshare.com/files/423831847/Cherry.Tree.Lane.2010.DVDRip.XviD-RUBY.part2.rar
http://rapidshare.com/files/423832450/Cherry.Tree.Lane.2010.DVDRip.XviD-RUBY.part3.rar
http://rapidshare.com/files/423831846/Cherry.Tree.Lane.2010.DVDRip.XviD-RUBY.part4.rar
Hotfile:
http://hotfile.com/dl/74629039/1b0fcf2/Cherry.Tree.Lane.2010.DVDRip.XviD-RUBY.part1.rar
http://hotfile.com/dl/74629279/bdc8295/Cherry.Tree.Lane.2010.DVDRip.XviD-RUBY.part2.rar
http://hotfile.com/dl/74629259/c7291de/Cherry.Tree.Lane.2010.DVDRip.XviD-RUBY.part3.rar
http://hotfile.com/dl/74628571/f58e2fd/Cherry.Tree.Lane.2010.DVDRip.XviD-RUBY.part4.rar
Torrenti: Direct – Torrage – Torcache – Zoink – KAT – TPB
Prijavi Neispravne Linkove