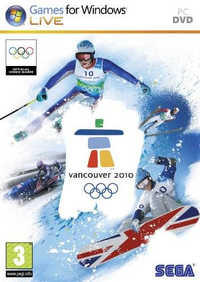 Vancouver 2010 je zvani?na igra Zimskih olimpijskih igara održanih 2010. godine u Vankuveru. Mnoge olimpijske discipline su sadržane u igri, kao što su alpsko skijanje, sankanje, fristajl skijanje, snoubording, ski skokovi i brzo klizanje. Pored toga igra uklju?uje i trideset razli?itih izazova raspore?enih po disciplinama koji mogu biti otklju?ani jedan po jedan kako igra? napreduje kroz igru. Igra je kod kritike i šire javnosti primljena osrednje, ali to sigurno ne?e obeshrabriti fanove.
---
Trejler:
---
---
Gameplay:
---
---
Skrinšotovi:
---
---
Info:
---
Naziv: Vancouver 2010
Žanr: Sportska
Razvojni tim: Eurocom
Izdava?: Sega
Linkovi: Official Site – GameSpot
Sistemski zahtevi: Proverite ovde

---
Skini:
---
Naziv: Vancouver_2010-Razor1911
Veli?ina: 3.40 GB
Torrenti: Direct – Magnet – Torrage – Torcache – Zoink
Naziv: Vancouver2010_v1.0_NoDVD (krek, obavezan)
Veli?ina: 32 KB
Skini: http://2kokice.com/files/vanc2010_2kokice.com.rar

---
Uputstvo za instalaciju:
---
1. Extract RARs
2. Mount or burn image
3. Install game
4. Copy GameUtil.dll from crack to your install dir and overwrite.
5. Play. Create a xlive offline profile for saving and loading.
Prijavi Neispravne Linkove